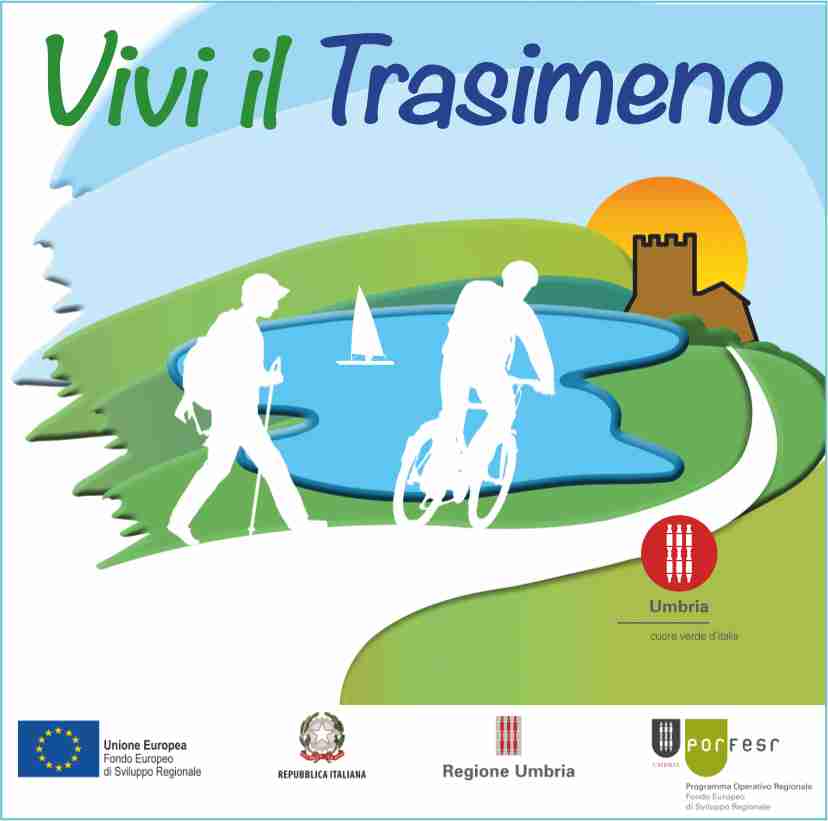 LIVE THE TRASIMENO
EDUCATIONAL TOURS FOR SCHOOL PARTIES
PRICE ON REQUEST
The itinerary School Parties & Educational Tours for School Parties is an exciting program, full of stimuli and creativity that exploits the immense potential of the lake area with all its forms of life and its ancient traditions.
GUIDED INCLUSE PROGRAM
LIVE THE TRASIMENO
4 Days Trip around the Trasimeno Lake
ITINERARY STEPS
Distance: km
Difficulty: Medium
Tour Type: Self-guided
CALENDAR
Period: from April to October
Departure: any day
GET MORE INFO
TELEPHONE
MAIL
ABOUT
Fun educational experiences and environmental workshops of various levels suitable for schools of different levels, nature observation and stimulating encounters. An open-air laboratory for children of all ages.
Itinerary
Day 1: Trasimeno Lake area (free to choose the location)
Day 2: Experiences around Trasimeno Lake area
Day 3: Experiences around Trasimeno Lake area
Day 4: Experiences around Trasimeno Lake area and departure
Complete Itinerary
Day 1: TRASIMENO LAKE AREA
Arrival in the morning in the Trasimeno Lake area to start your educational journey. First station is a farm where it will be possible to observe the life of animals and discover the typical products of local agriculture that offers legumes and cereals.
Visit to the farm and guided lunch to learn about healthy food and healthy eating.
In the afternoon arrival in the hotel.
Day 2: Experiences around TRASIMENO LAKE AREA
The day will be dedicated to an extraordinary laboratory to discover the life of bees and their importance in the environment. Watching the queen and worker bees at work, understanding how a beehive works, playing with wax; you will learn the invaluable value of the role of bees with lots of fun.
The laboratory is led by expert biologists and is adaptable to all ages and all levels of education and can last for half a day or a full day.
Dinner and overnight at the hotel.
Day 3: Experiences around TRASIMENO LAKE AREA 
The morning will be dedicated to visiting the La Valle naturalistic oasis, an oasis with paths studied and guided for the observation of local fauna and migratory birds. Opportunity to take part to the ringing of migratory species. Then meeting with the naturalistic hiking guide and departure by ferry to the Polvese Island, the Trasimeno natural park. The walk will lead the kids to discover the scientific-didactic park dedicated to environmental education activities, didactic experimentation, scientific, naturalistic and anthropological research.
Among all activities that can be carried out there are the treasure hunt, collection of natural finds and microscopic observation, sampling and analysis of the lake waters, activity of recognition of the fauna, creation of models operating with solar and photovoltaic energy, collection and recognition aromatic, medicinal and edible field herbs and much more.
In the afternoon return to the hotel, dinner and overnight.
Day 4: Experiences around TRASIMENO LAKE AREA and departure
The morning will be dedicated to the visit of a farm where ancient grains are produced which have a special nutritional value. The laboratory will introduce the group to the various types of wheat and flours and the techniques for making bread.
Possibility to attend the production with lunch. In the afternoon departure; it is also possible to extend the stay to carry out other cultural activities such as a visit to the places of the battle of Hannibal with the Romans, a visit to the Isola Maggiore to learn about the ancient tradition of fishing and ancient fishing techniques and a visit to Città della Pieve to learn about Perugino and his works.
Price & Date
Price on request.
It is possible to extend the stay. Extention has to be requested at reservation.
Supplement for single room on request.
Supplement for an english speaking hiking guide on request.
Trip Details
Accomodation: 3 overnights in a standard category hotel in a double room. Possible to choose the location of Trasimeno Lake where to stay.
Food: 3 breakfasts, 2 typical dinners, 1 organic farm lunch, 2 tastings in wine cellar and 1 saffron tasting, 1 fish product tasting, 1 oil tasting, half days of local guide, Umbriaction assistance 24h.
Other Services Included: 1 a fishing tour, entrance to La Valle Oasis, visit to the oil mill, UmbriAction assistance 24h.
Price Does Not Include: city tax, meals when not mentioned, beverages and what is not mentioned above.
Difficulty: Moderate / Average
Category: Self-guided, Tour
Accommodation level: Standard or superior
Attention: the itinerary might change because of bad weather conditions, pandemic, closure days in general
Departure: guaranteed min 2 persons – groups always available on request

Note: rates are valid fromApril till end of October. Other seasons on request